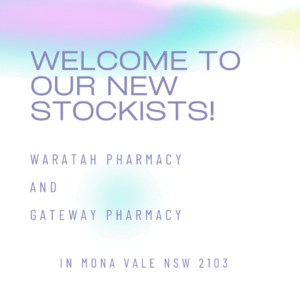 Pharmacists play such an important role in keeping us healthy and providing accurate and up to date information. We are pleased to have the support of so many pharmacists now who see the benefits that NeedleCalm can provide to the general population.
With the ever changing vaccine arena regardless of what type of vaccine is being given it's crucial to provide the little people especially around the ages 4-6 with repeated positive experiences to minimise the development of health care avoidance.
We would officially like to welcome Gateway Medical Centre Pharmacy and Waratah Pharmacy in Mona Vale NSW as our first official pharmacy stockists. This is an important step to provide our needle-phobic community with a trusted place they can attend for their procedures.