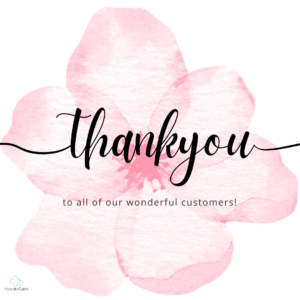 Today we just wanted to say a huge thank you to all of our customers who have purchased NeedleCalm and supported us this past year.
To date we have:
-over 50 GP practices all around Australia that have purchased NeedleCalm
– Some customers are up to their 5th orders since market release in March 2021
– An overwhelming response from WA who continue to order more units than any other state every month. Thank you!
– 3 tertiary hospitals that are using NeedleCalm in various departments such as their specialist immunisation units. Saving on anaesthetic procedures and minimising equipment usage.
If you are new to learning about the benefits of NeedleCalm please get in touch via email : enquiries@needlecalm.com.au or get in touch with one of our distributors to request a free sample.
Website: www.needlecalm.com.au
Did you know some celebs also have a needle phobia? Check out the interview from KungFu star Jackie Chan here: https://lnkd.in/dURexV2r
#thankyou  #australia  #patientexperience  #patientcare  #patientsafety  #needlephobia  #costsavings  #overcomefear  #needlecalm  #femalefounders  #australianowned  #australianmade  #australianmanufacturing